Drug Testing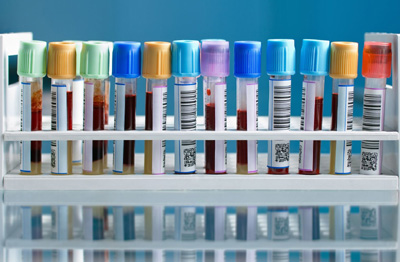 A drug test is a technical analysis of a biological specimen – for example urine, hair, blood, sweat, or oral fluid / saliva – to determine the presence or absence of specified parent drugs or their metabolites.
Drug testing has become an important safety issue in the workplace for human resources and security professionals. A large percentage of Fortune 500 companies do drug testing. The purpose is to lessen the impact from drug abuse in the workplace, including tardiness, absenteeism, turnover, attitude problems, theft, decreased productivity, crime and violence.
How is testing conducted
DigiVerifi partners with laboratories at national and international level and the candidate is asked to visit a local laboratory for sample collection. A prior appointment must be obtained to hasten the process.It takes anywhere between 2 – 10 days to get a report post sample collection.
For large volume onsite collection can also be arranged.
What can be checked
Most commonly tested drugs are (more drugs can be added based on client's requirements)
Amphetamine
Barbiturates
Benzodiazepines
Buprenorphine
Cocaine
Kitamine
Marijuana
Methamphetamine
Methadone
MMDA (Ecstacy)
Opiates
Oxycodene
PCP
Propoxyphene
DigiVerifi's drug testing is divided into four panels